Speaking and building
Last week I cooperated with the great choreographer Eva-Cecilie Richardsen for a show at Dansens Hus in Oslo. In addition to composing and doing the sound design I got the chance to test a prototype for a new instrument I am working on at the moment. The instrument is made for 4 singers and 1 player/composer. The composer controls the sounds that are played through four miniature speakers that are (more or less) inserted into the singers mouths. The singers then proceed to shape the sounds resonance with their mouth cavity as the resonant chamber. It is perhaps best described as reversing the speech direction, where I as the composer supply what is normally the vocal chords job. The resulting piece is a minimalistic play with various vowel resonances.
Hope to get some better documentation of the process soon, for now here is a picture of the dancer Janne-Camilla Lyster in deep concentration during rehearsals.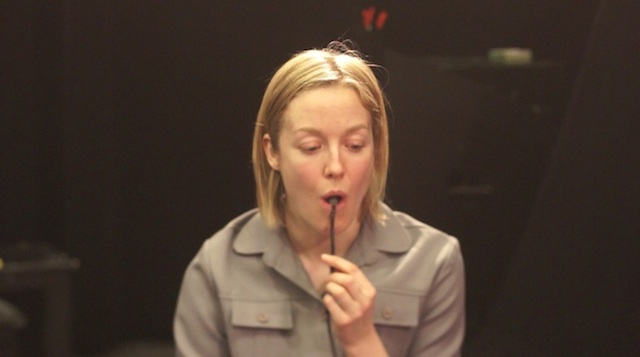 Edit
|
Back